Colours & design with laminations
Windows as unique as you are
Your home reflects your style and your personality - in its architecture, its interior decoration, and the choice of colours.
Add an extra unique touch with unique windows. Whether cottage style, Mediterranean design, or futuristic architecture: With aluplast windows you can design your dream house to suit your style.
Choose between many different designs: from classy white to elegant anthracite to countless fancy colours. All aluplast window décor foils feature the innovative Cool-Colors technology. Even in strong direct sunlight, Cool-Colors prevent the frame from overheating and the colours stay just as brilliant as on the very first day, for many years to come.
Colours make your house stand out. Get advice from your window supplier.
---
Do you like wooden windows but you don't want to repaint them every few years? Combining the natural look of wooden windows with the easy-care properties of PVC, aluplast wood finish designs are the perfect solution.
MODERN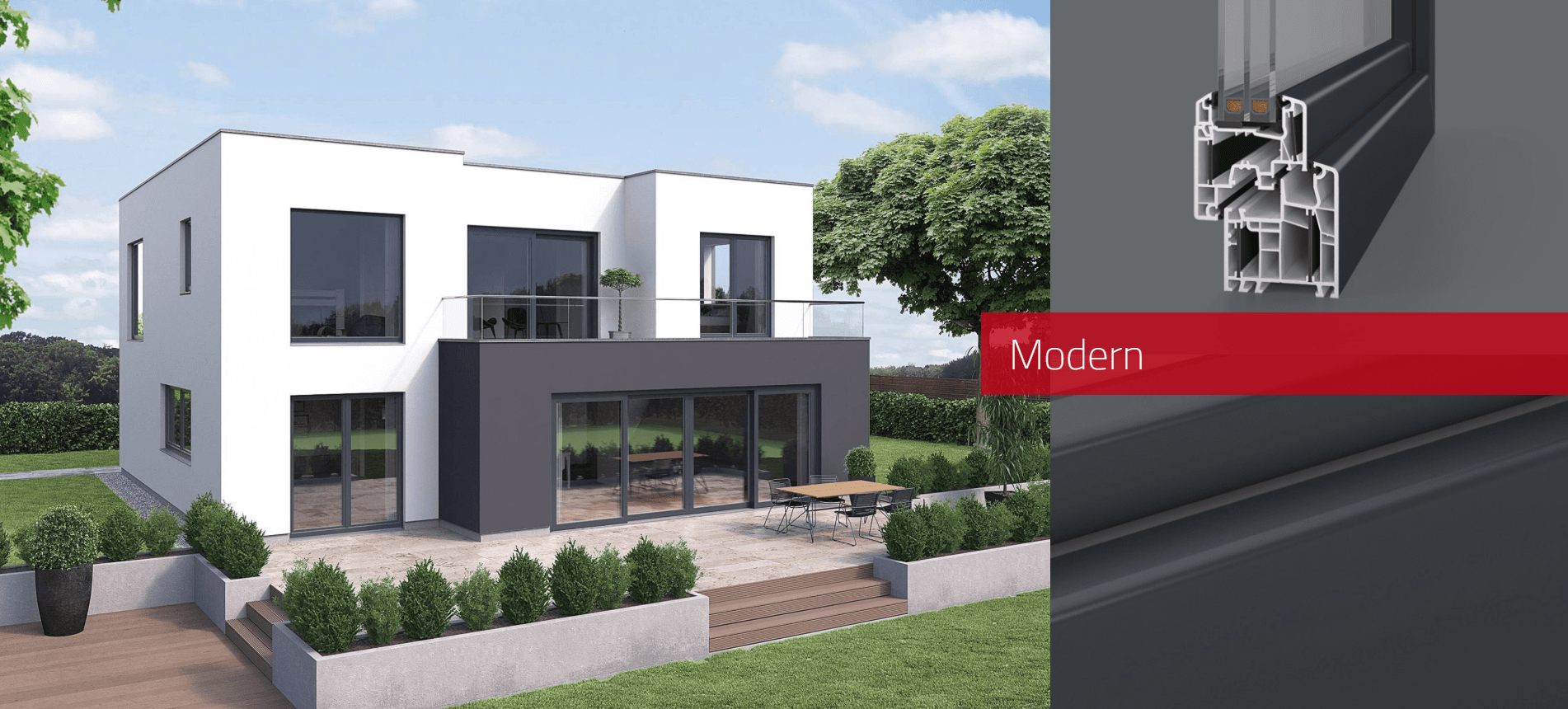 CLASSIC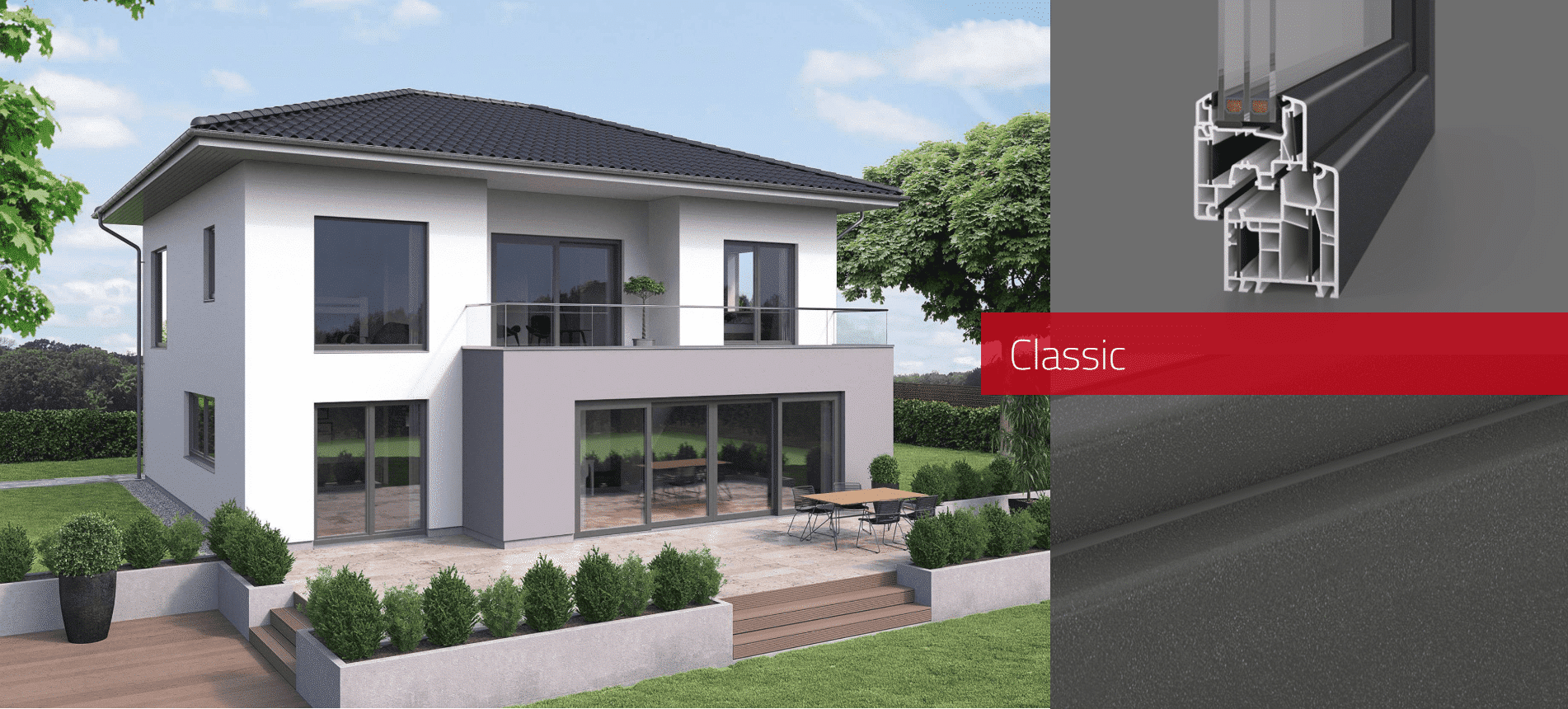 COTTAGE STYLE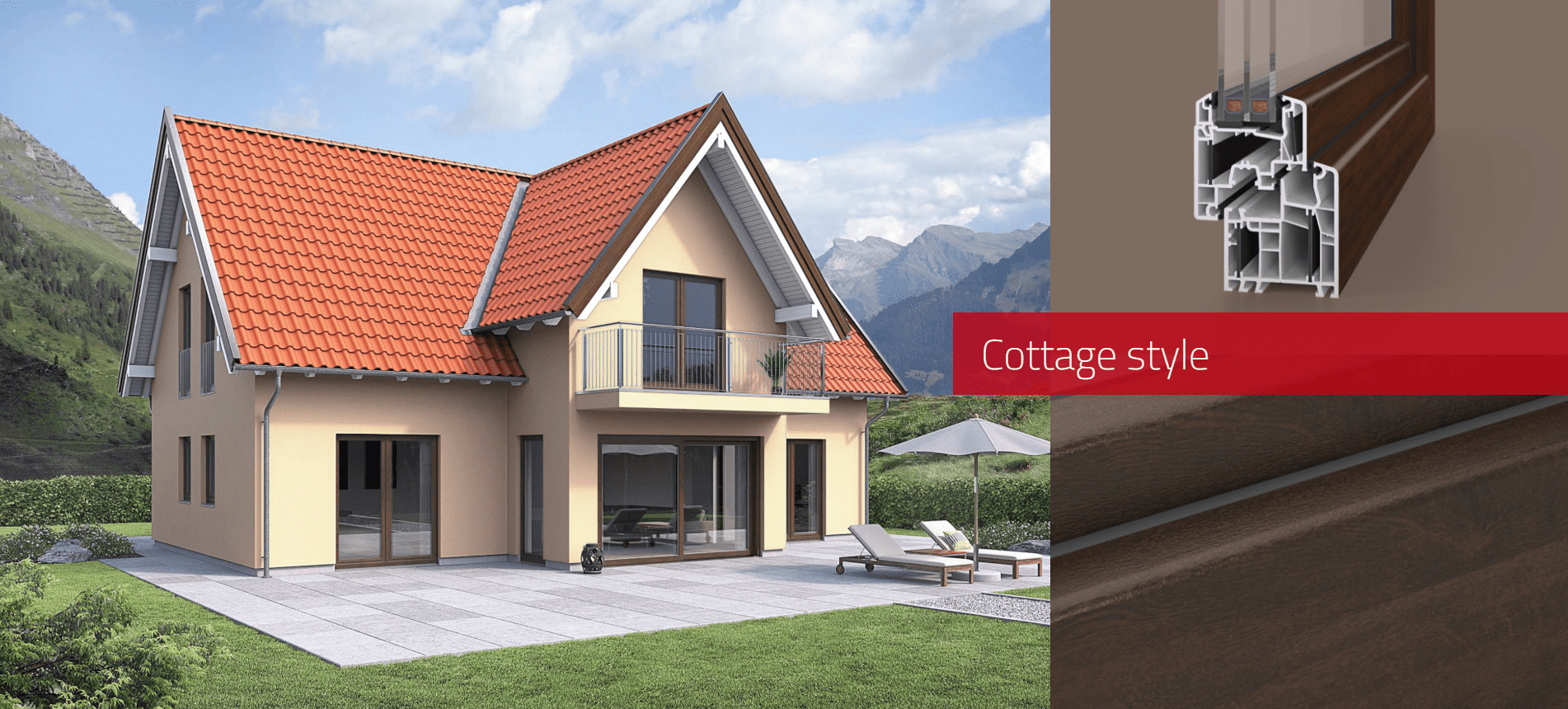 MEDITERRANEAN
ELEGANT
Your home, your design
Find the perfect colour with our colour configurator
---