Certified quality
What makes us innovative? Strong power for innovation, superior quality, plus outstanding energy efficiency and sustainability both for our products and our production systems. All of these claims have been substantiated with various certificates, awards and seals of approval. See for yourself.
Excellence guaranteed!
We have long been known as a leading innovator in the window industry. And rightly so, as our double TOP100 award shows!
TOP 100: This award is issued to the most innovative SMEs in Germany and is also one of the most well-respected corporate awards around.
This recognition of our innovative inspires our work for the future!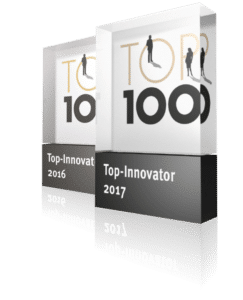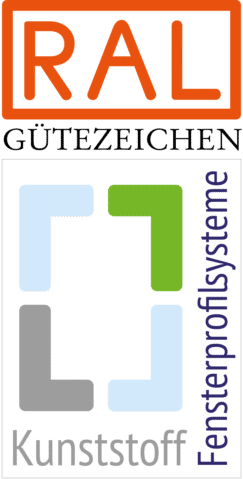 RAL-certified – of course!
Our window and door frame profiles are RAL certified and are subject to regular quality checks. RAL Quality Marks identify products and services that are manufactured or provided according to high, precisely specified quality criteria and monitored on a regular basis by independent test institutes (SKZ, Süddeutsches Kunststoff-Zentrum and IFT, Institut für Fenstertechnik). By this means, permanent serviceability of our windows and doors are guaranteed to make sure that you will enjoy them for many years to come.
CE marking – what else!
The CE marking is a quality mark issued by the European Committee for Standardization "CEN". The CE standard determines product properties and performance classes for windows and doors of all materials for the European market. It states the product's conformity with the applicable European standards and guidelines, removes trade barriers and thus simplifies pan-European trade. aluplast windows and doors meet the CE requirements and are monitored on a regular basis by the test institute IFT.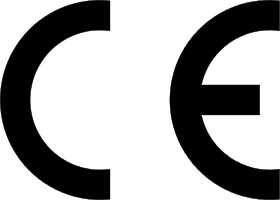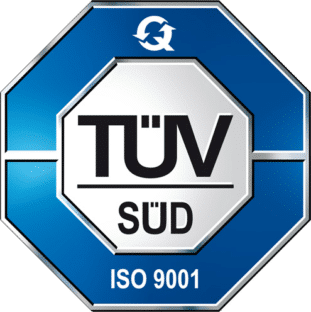 ISO-9001 certificate – naturally!
aluplast GmbH has been ISO certified for over 20 years. Implementing this quality management system requires constant enhancement and improvement of processes and products, which is monitored on a regular basis by the British Standards Institution (BSI). Quality is our top priority – in all our sub-processes.
Recycling and environmental protection – A leading company
Our great advantage: PVC can be recycled and reused!
Protecting the environment and conserving resources is of utmost importance and indispensable these days. aluplast is part of Rewindo GmbH, whose aim is to achieve sustainable and responsible economic activity by maximizing the recycling quote.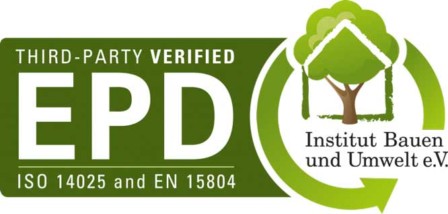 Eco-balance - never in doubt
For us, certified quality also means having the eco-balance of our products checked by a neutral party. That is why we have had a European Product Declaration (EPD) drawn up by the Institute for Construction and the Environment in accordance with ISO 14025 and EN 15804.
EnMS certification – setting an example!
All the way back in 2009, aluplast got together with a number of other companies to form a pilot network with the aim of reducing energy consumption and, as a result, cutting greenhouse gas emissions. This commitment to added sustainability has paid off: aluplast and its successful energy management system have been certified in accordance with DIN/ISO 50001 since July 2013.
Furthermore, aluplast uses state-of-the-art production systems with the lowest energy consumption figures in the industry.