Reduce your heating costs
Save energy with thermal insulation
Are your heating costs too high? Normally, this is in fact down to your windows, not your heating system.
"They'll do for a few more years." That's what most home owners think when looking at their old windows. However, just because your windows still look ok from the outside does not necessarily mean that they offer anywhere near enough heat insulation. Very few people are aware of how much money they are literally throwing out the window on account of poorly insulated windows. Putting the replacement of old windows on the back-burner definitely won't pay off in the long run.
With energy-saving windows by aluplast, you not only save money, you also do your bit for the environment, too.
While just 8% of a building's outer shell is made up of windows, they are the source of almost 40% of heat losses.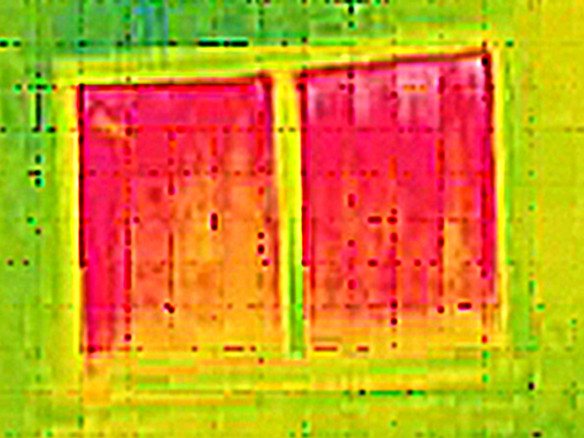 Conventional sash and frame designs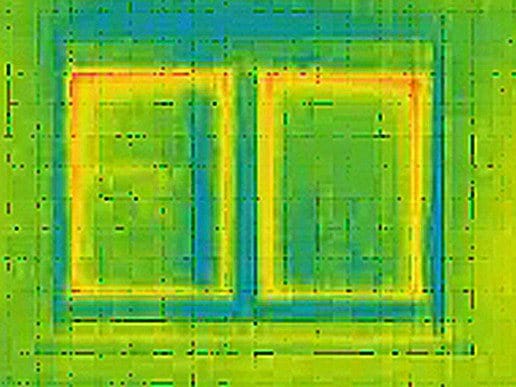 Low heat losses after renovating your home with aluplast
Protect the environment and your bank balance with outstanding energy efficiency
Reduce your home's energy consumption with aluplast windows  - a noticeable financial relief for you and an important step towards ecological responsibility.

Whether you're building from scratch or renovating your existing property: With an incredible heat insulation coefficient of just 0.60 W/m²K, the energeto® is the best window in its class. It already exceeds many of the requirements of the German Energy Saving Regulation, which is not set to be introduced until 2020!

Saving up to €2,500 in heating energy costs, energeto® is a sound and solid investment that pays off twice: It maintains the value of your property in the long run and saves real money. Taking into account the initial costs, energeto generates solid and secure returns that conventional financial investments usually cannot achieve.
Both you and the environment will benefit from the enormous reduction of your home's energy consumption: The CO₂ emissions of your property will be reduced by up to 7,300 kg each year.

energeto® windows are up to 20% lighter and yet even more stable than conventional windows. This saves fuel during transport and protects the environment.

And you? You will soon come to appreciate the higher standard of living you enjoy as a result of well-insulated windows.
Saving potentials per house and year*
New reference PVC window with UW= 0.9 W/m2K
Comparison house with 15 to 20 year-old windows
---
With Uw =2.8 W/m²K

Heating oil savings: 1,203 litres
Heating cost savings: €1,143
CO2 reduction: 3,249 kg per heating oil period

Comparison house with 30 year-old windows
---
With Uw =5.2 W/m²K

Heating oil savings: 2,723 litres
Heating cost savings: €2,587
CO2 reduction: 7,352 kg per heating oil period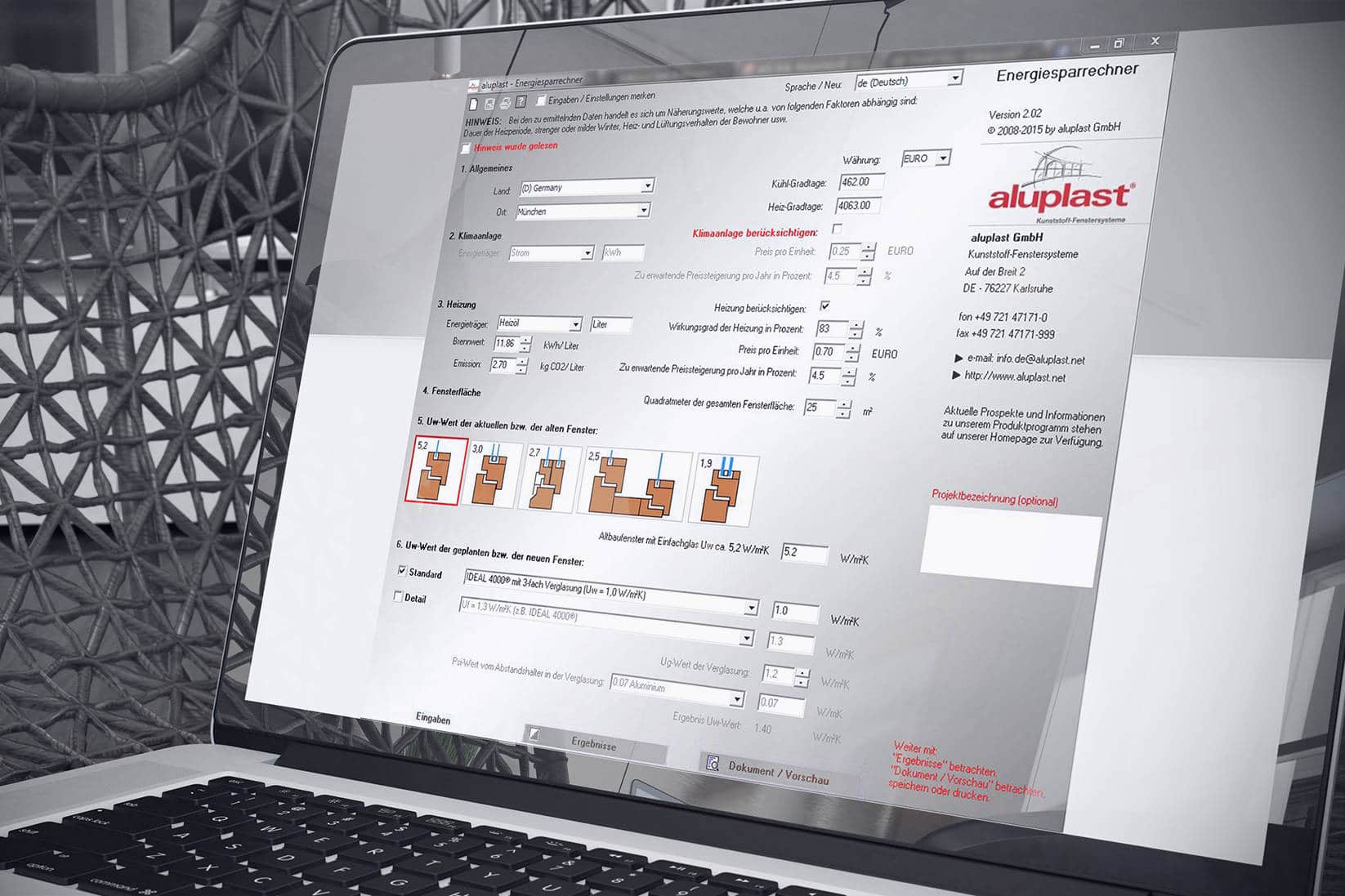 Energy savings calculator
---
State funding
The German government offers German citizens a number of funding programmes for replacing their windows or building new homes. Your local window fabricator will be happy to tell you more about the funding programmes available.
KfW programmes:
energiesparen.KfW.de
www.KfW.de
German Energy Saving Ordinance (EnEV)
Regardless whether you are renovating or building from scratch: German residents have to be aware of the new Energy Saving Ordinance, which entered into force on 1 May 2014, and the new more stringent regulations, which have been in effect since 1 January 2016.  
The aim of the German EnEV is to help to reach the German government's energy targets, particularly the goal regarding climate-neutral buildings, by the year 2050. The main goal is of course to reduce CO₂ emissions.