Your windows are equipped with innovative technologies that you won't be able to live without!
For us, they are the proud result of intensive development work. For you, simply a bonus for the comfort and quality of your home.

Technology that helps to improve your standard of living
bonding inside: Adhesive technology – A firm bond
What is bonding inside ?
Window sashes glued to the pane increase the window's impermeability, improve thermal insulation, and enhance their stability.
Did you know...
... bonded glass panes were first used in the automotive industry? aluplast recognized the advantages early on and has advanced the technology for the special requirements needed for window construction for buildings. This adhesive technology has since become standard in the industry.
---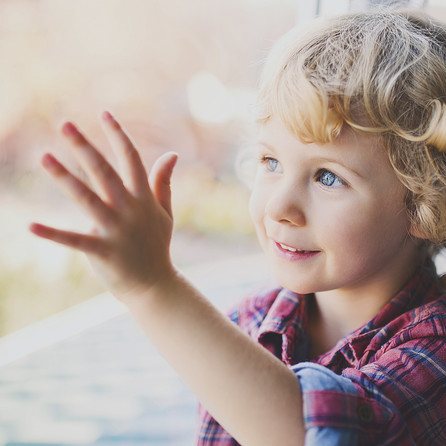 Long-term ease of use
In windows with bonding inside, the glass is glued firmly to the sash profile. As a result, the glass's weight rests evenly on the entire sash profile. This means that the window is more stable, no longer has a tendency to warp, and is a breeze to open and close, even after many years of use.
---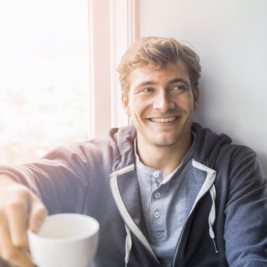 Optimum heat insulation
Your new window is not only more durable, it also provides better heat insulation: Thanks to bonding inside, windows no longer need to be reinforced with steel profiles. This eliminates the unfavourable thermal properties of steel, and makes sure the warmth stays where we want it to: inside the house. Windows with bonding inside record thermal insulation values much better than any conventional steel-reinforced window could achieve.
---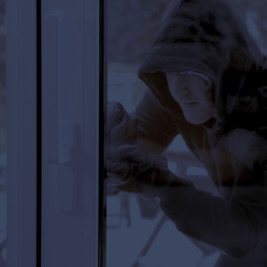 Added burglary protection
The adhesive provides an extra strong bond between the pane and the sash: the best way to prevent the sash from being pried open and also an essential requirement for burglary resistance class RC2.
powerdur inside: The first ever steel-free window – Beautifully light with sustainability guaranteed
What it powerdur inside ?
We worked with BASF to develop a special fibre glass reinforced form of plastic (powerdur), which is used inside the profiles to provide the required level of stability, eliminating the need for any additional steel reinforcements. Using powerdur® instead of steel in the profiles considerably improves their insulating properties.
Did you know...
… Windows with powerdur® and bonding inside are up to 20% lighter and yet even more stable than conventional windows? This saves fuel during transport and protects the environment.
---
Extra light thanks to narrower sashes
While maintaining the same overall dimensions, energeto® windows let more natural light into your rooms. Thanks to the slim sash profiles, they create a modern and elegant look.

Shed new light on your rooms! The sun and the natural light brighten up your rooms and enhance the standard of living in your home.
---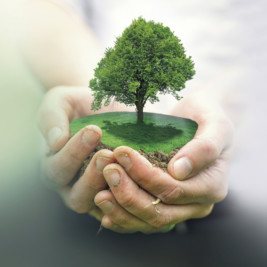 An outstanding eco footprint
aluplast has also managed to take a huge step forwards when it comes to recycling: Their profiles are now 100% recyclable. In state-of-the-art aluplast recycling plants, the granulated PVC can be separated accurately from the powerdur® ® material and fed back into the production cycle several times – Without compromising the quality of the material at all.
As a result, energeto® guarantees a closed-loop material cycle and an excellent eco balance.
safetec inside: Burglary protection starts with your windows
Burglary resistance is an important point to be considered when buying new windows as, in most cases, thieves break in through windows. And burglars will take anything they want; anything but the risk of wasting too much time trying to open a burglar-proof window. Every minute that the window resists a break-in counts.
What is safetec inside ?
The additional interior profile web for the third gasket that runs all around the window frame improves thermal insulation and prevents the sash from being forced open easily.
You can rest assured: with safetec inside you have chosen the perfect security component for your window frame. Your window fabricator will gladly inform you on further security components such as hardware and glazing.
Stress-free living with technology made by aluplast®
foam inside: The ultimate in thermal insulation
The innovative technology foam inside allows for sensational thermal insulation values! The central interior chambers of the window frame and sash are filled completely with polyurethane foam after welding. Polyurethane is an industry-proven insulating material that aluplast employs successfully in its windows. This technology enables foam-filled windows to reach record-breaking insulation figures of up to 0.60 W/m²K, not only making life easier on your wallet but also on our planet's finite resources such as oil and gas.
The benefits of polyurethane
The outstanding thermal insulation characteristics of polyurethane are the reason why this material is employed in refrigerators and freezers, flooring, and other sealants and insulation. When recycling the windows, the polyurethane foam can be separated completely from the other materials and fully recycled.