The best window in its class.
energeto® windows
Superior window technology
Just a window? Far from it! Find inspiration for your home in the outstanding properties of a window that is hard to beat. aluplast's innovative technical features guarantee heat insulation, burglary protection and easy operation at their best.

In conventional windows, the components that lose the most heat are the steel reinforcements, which send precious thermal energy outside.aluplast's response to this problem? energeto®, the revolutionary, steel-free window system. A special material known as powerdur replaces steel and significantly improves heat insulation. As a result, the warmth stays exactly where it is needed: inside your home. Good for you, good for the environment.


Protect the environment with energeto® ... And save money, too
Our planet's resources are finite. It is high time to start significantly decreasing our energy consumption levels. You can make a great start by purchasing new windows. Save heating energy with energeto. Find out just how much you can save with our free energy savings calculator. Your bank balance will also show you, too.
For windows, balcony doors, and terrace doors ...
energeto® windows come with a range of benefits, such as superior heat insulation, safety, chic design, sustainability and user-friendly operation. The same advantages are available for balcony and patio doors, which can also be equipped with the energeto® system.
powerdur + bonding inside = energeto®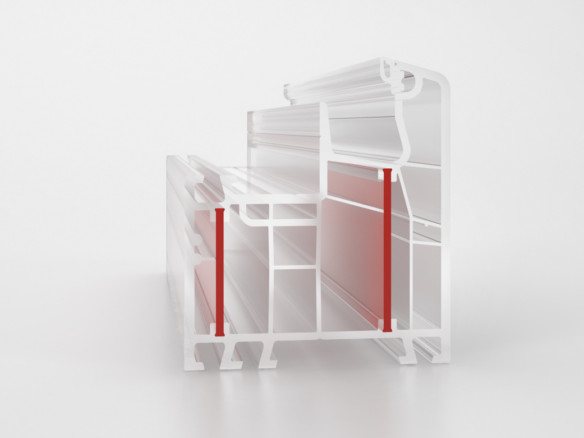 powerdur
---
The special fibre glass reinforced plastic (powerdur) inside the profile provides the stability requirements, eliminating the need for any additional steel reinforcements. Using powerdur® instead of steel in the profiles considerably improves their insulating properties.

Windows with powerdur and bonding inside are up to 20% lighter than conventional windows and yet even more stable – saving fuel during transportation and relieving strain on the environment.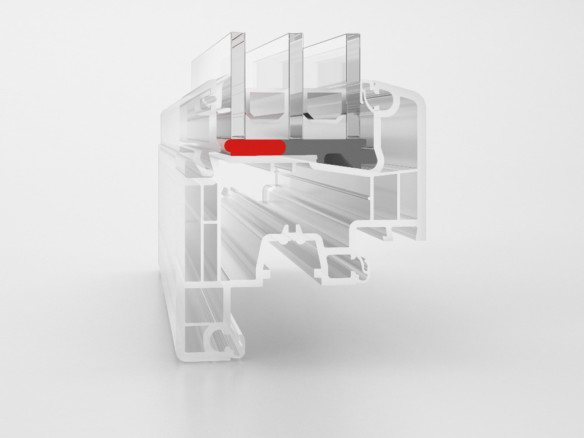 bonding inside
---
Window sashes glued to the pane increase the window's impermeability, improve thermal insulation, and enhance their stability.

The adhesive provides an extra strong bond all the way round the glass pane and sash: the best way to prevent the sash from being pried open.
foam inside - The perfect finishing touch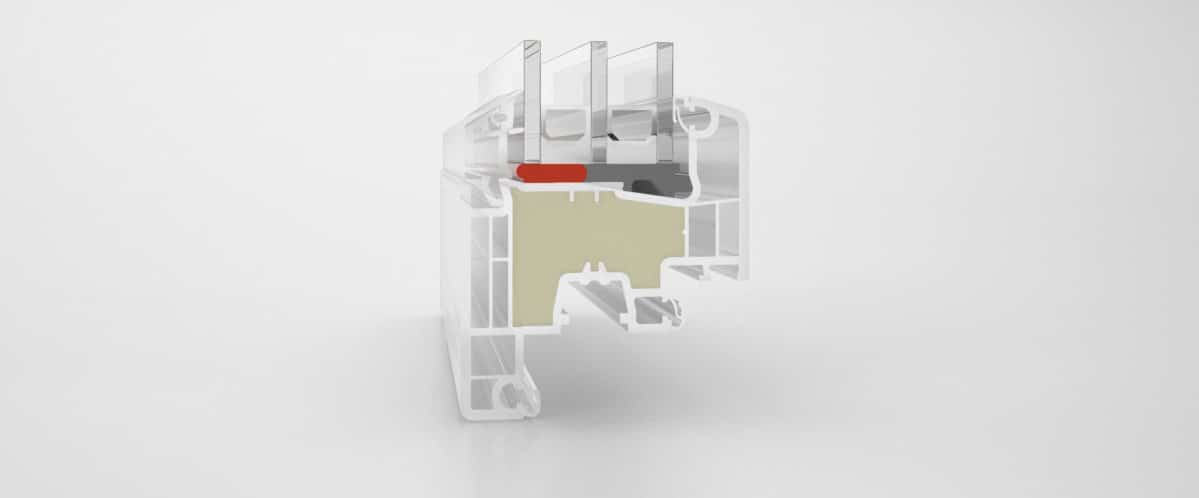 foam inside
---
The innovative technology foam inside allows for sensational thermal insulation values! The central interior chambers of the window frame and sash are filled completely with polyurethane foam after welding. Polyurethane is an industry-proven insulating material that aluplast employs successfully in its windows.
The benefits of polyurethane
The outstanding thermal insulation characteristics of polyurethane are the reason why this material is employed in refrigerators and freezers, flooring, and other sealants and insulation. When recycling the windows, the polyurethane foam can be separated completely from the other materials and fully recycled.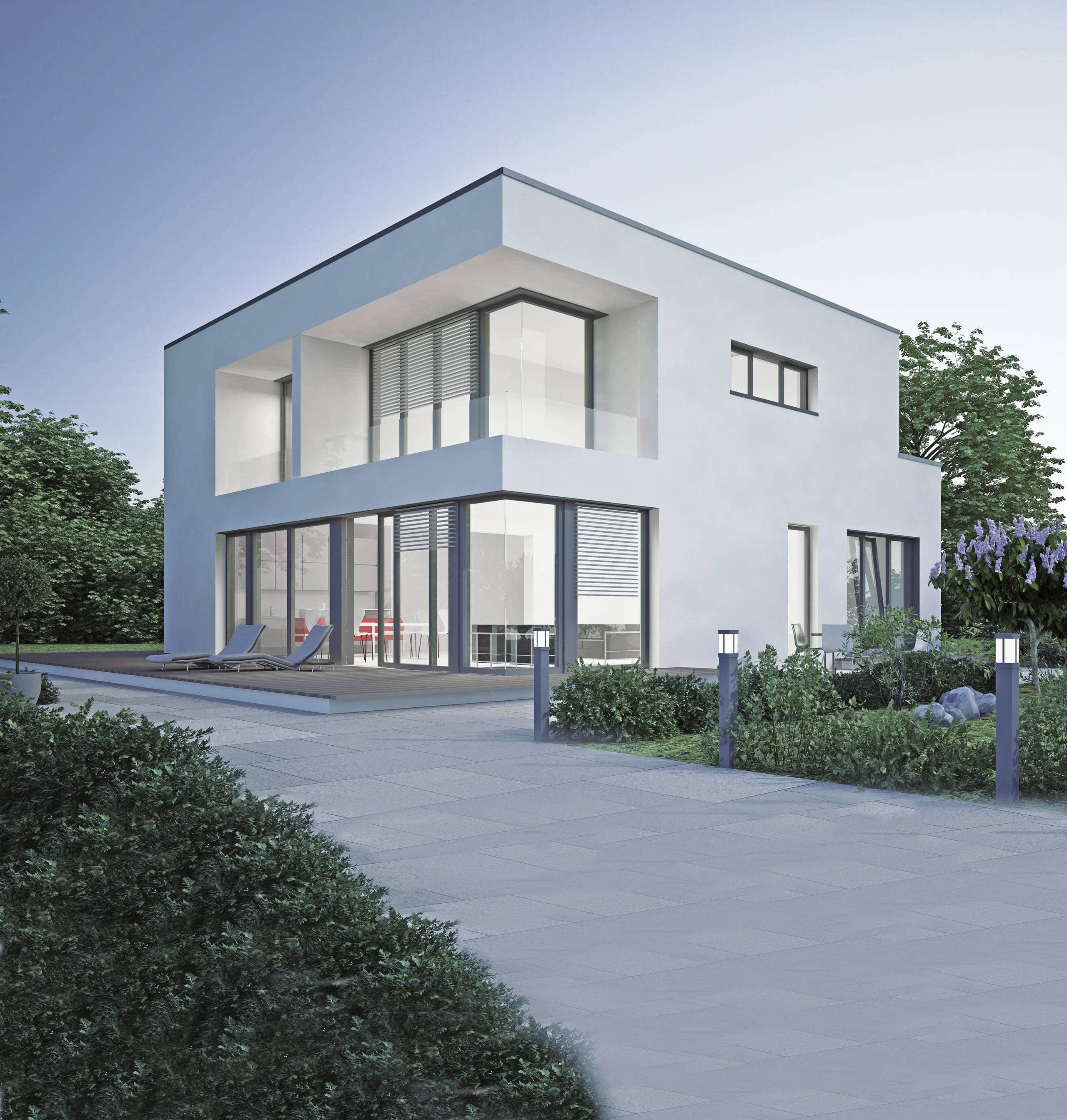 energeto® 5000 view
For a sleek facade design
Are you a fan of chic design? Do you want to create a home that is full of clean, crisp lines? Then look no further than the energeto® 5000 view! In the concealed sash of energeto® 5000 view, only a minimal frame around the glass pane remains visible. This design solution meets the latest trend towards clearly-structured, sleek facade designs: increasing natural light levels and generating additional thermal solar gains.
Beautifully light
Added light
Shed new light on your rooms! The sun and the natural light brighten up your rooms and enhance the standard of living in your home. With the same overall dimensions, energeto® allows maximum natural light in your rooms. Thanks to the slim sash profiles, energeto windows give your facade a modern and elegant look.
Long-term durability
Stability
The material powerdur, developed especially for energeto®, replaces the steel reinforcement used in conventional windows and guarantees, in combination with the technology bonding inside, outstanding stability and durability. Your windows will remain dimensionally stable, and they can be opened and closed smoothly, even after many years of use.

Guaranteed sustainability
Environmental protection
energeto® is already fully recyclable. All materials used can be cleanly separated from each other and recycled – without compromising the quality of the materials. As a result, energeto® guarantees a closed-loop material cycle and an excellent eco balance.
Our energeto® window range
---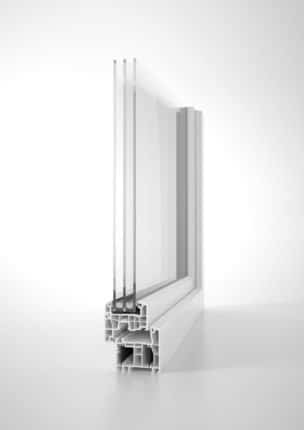 energeto 4000 | 70 mm construction depth - For ideal heat insulation
---
energeto 4000 | 70 mm construction depth - For ideal heat insulation
Find out more >>
energeto 5000 | 70 mm construction depth - Added safety and thermal insulation
---
energeto 5000 | 70 mm construction depth - Added safety and thermal insulation
Find out more >>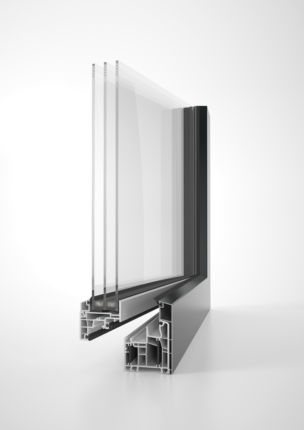 energeto 5000 view | 70 mm construction depth - For sleek design
---
energeto 5000 view | 70 mm construction depth - For sleek design
Find out more >>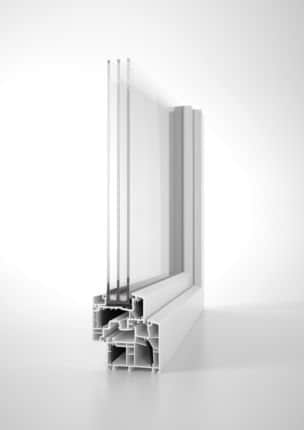 energeto 8000 | 85 mm construction depth - The best window for your passive house
---
energeto 8000 | 85 mm construction depth - The best window for your passive house
Find out more >>