Milestones in aluplast's company history
A leading innovator in just 30 years
The family-owned company aluplast was founded in Ettlingen (near Karlsruhe in Germany) in December 1982 by Manfred J. Seitz. It has taken aluplast a mere 35 years to transform into a global company, while also protecting its roots as a family-run business. In the year 2012 Manfed J. Seitz handed over the operational responsibility to his sons Dirk Seitz (CEO) and Patrick Seitz (CMO) and became chairman of the advisory board. In June 2017 Eric Bobay became a member of the board of directors: As CBDO, he took over the responsibility for the strategic business development.
In September 2018 Dirk Seitz handed over the post of CEO to Eric Bobay in order to devote himself to new roles in the aluplast holding and the advisory board. Eric Bobay is now the group's spokesman. He is also responsible for business development and the new company in the USA, as well as for the purchasing department and logistics section. As before, Patrick Seitz is responsible for sales, systems engineering and marketing. The Board of Directors is completed by Arne Przybilla as CFO, who oversees the areas finance, controlling, human resources and IT and Frank Spies as COO, a long-time aluplast employee who is responsible for production and site development.
2016 & 2017 | Award-winning
aluplast ranks among the TOP100 most innovative middle-sized enterprises. To receive this accolade, aluplast took part in a specialist multistage selection procedure in which its innovation management and innovation success were evaluated. The mentor of the innovation contest, Ranga Yogeshwar, honoured the top innovators at this year's German Summit for Medium-Sized Companies on 24 June in Essen, Germany.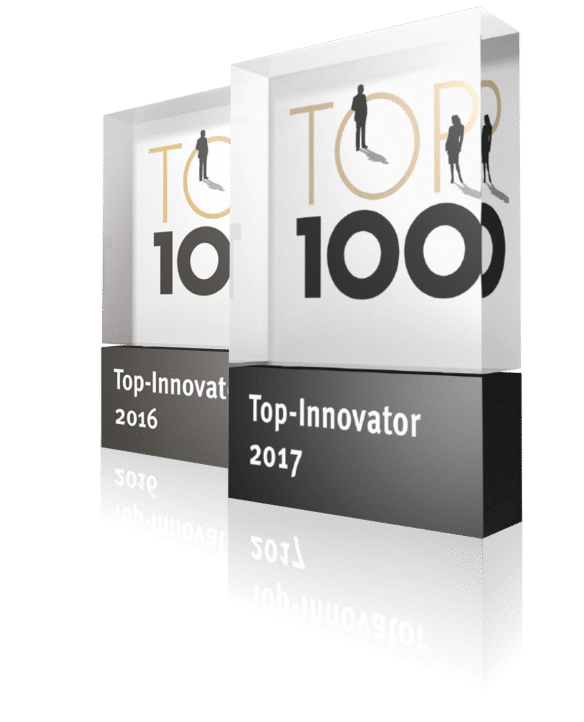 2015 | energeto® 5000 view
Process optimised design solution
The latest aluplast innovation attracts a great deal of attention. With the sash completely concealed behind the frame overlap, aluplast provides an interesting design solution that meets the trend towards clearly-structured, delicate facade designs. To the delight of fabricators, energeto® 5000 view can be integrated into mass production processes.
2015 | Award-winning innovations
The innovative output of three thousand SMEs were assessed as part of a Germany-wide ranking commissioned by the business magazine Wirtschaftswoche. The result? aluplast staked its claim in a field of very strong competitors and took fourth place.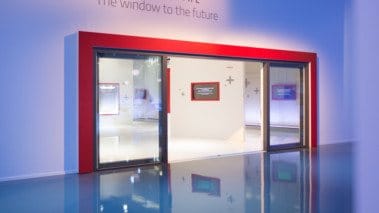 2013 | New modular lift-and-slide door 85 mm
It is the modular system that makes aluplast's lift-and-slide door so unique on the market. Depending on the thermal insulation properties required, the door can be fabricated in three different designs, including one suitable for passive house solutions. Fabricators are particularly enamoured with its simple design.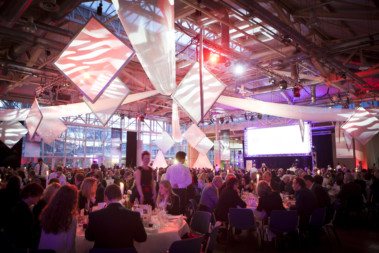 2012 | 30 years of aluplast
The innovative experts from Karlsruhe celebrate thirty years of successful innovation with business partners, customers and friends. With company founder Manfred J. Seitz handing over the reins to his two sons, Patrick and Dirk Seitz, aluplast retains its status as a family-run business.
2011 | Opening of the technical forum and laminating hall
Inspecting products, testing prototypes, training fabricators in new systems and technologies, preparing demo models... aluplast has created the best possible environment for all of these tasks by investing in its new window technical forum. The conditions are ideal for staff thanks to the spacious hall, a wide range of machinery and plenty of natural light provided by large windows and facades.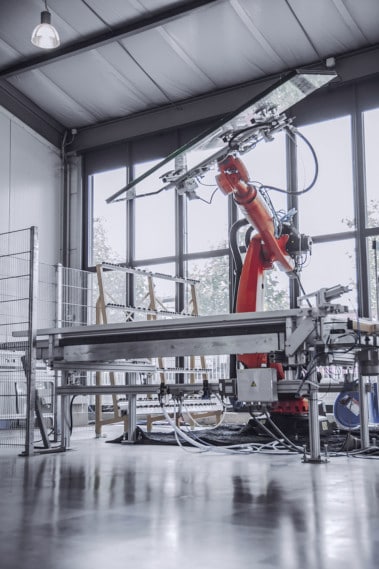 2010 | The best window in its class
The existing energeto® system is marketed as a high-end foam-based product and has some of the best stats on the market, even with low construction depths. "energeto® | foam inside" is therefore rated the best window in its class.
2009 | energeto®
A milestone in window technology
With energeto® – the metal-free window system – aluplast has created a new milestone in window technology. The system was launched for mass production in 2009.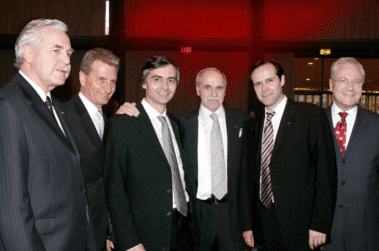 2008 | A double anniversary
Our 500 guests join the company for a double celebration in Karlsruhe: Firstly marking aluplast's 25-year success story and secondly the birthday of company founder Manfred J. Seitz.
2007 | aluplast becomes a pioneer
By opening new production facilities in Mexico, aluplast takes its first brave step towards global expansion. 2007 also sees the company once again being ranked among "Germany's Best" after making it into the final of "Entrepreneur of the Year 2007" again.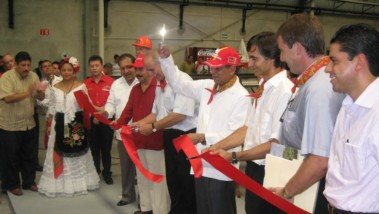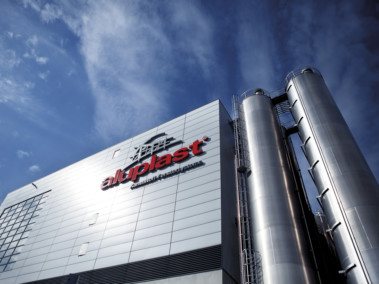 2006 | A new landmark
The completed mixing tower at the headquarters in Karlsruhe is unique in Europe, in terms of both technology and productivity. Karlsruhe's new landmark, which is located right next to the A5 motorway, was opened with a celebration attended by around 800 guests. The number of employees grows to 1,250.
2005 | Relocation to Karlsruhe
aluplast is still growing and needs more space: As the next logical step, the company relocates its headquarters from Ettlingen to Karlsruhe-Hagsfeld.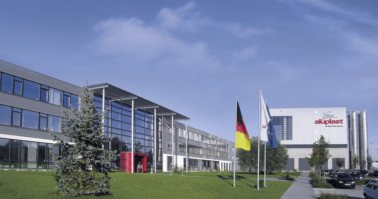 Standing on its own two feet...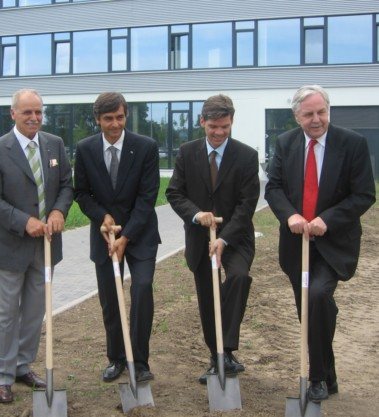 1999 | Big new premises and growth
aluplast exhausts its potential to expand its headquarters in Ettlingen. In the same year, the company begins construction of a new production centre and warehouse in Karlsruhe. A further production centre is set up in Russia.
1995 | Systematic success
aluplast establishes its first production facilities outside of Germany in the Polish city of Poznan.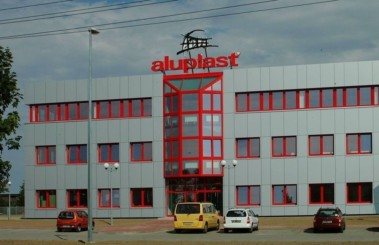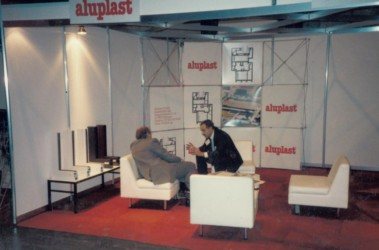 1991 | International activities
The first foreign subsidiary – the Spanish sales office aluplast Ibérica – opens in Bilbao. aluplast showcases its products in the UK for the first time at a trade fair.
1989 | The company grows
The company Golde from Bavaria is acquired and its "Golde IDEAL" window sealing system is adopted. IDEAL is still reflected in aluplast's product range, giving its name to aluplast's profile series.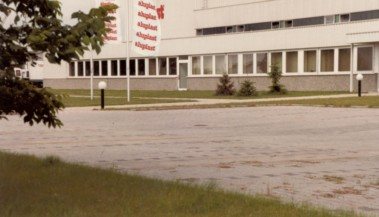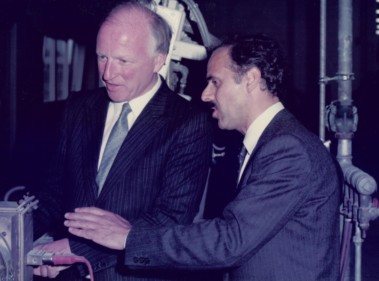 1983 | First full year in businesss
The company launches its first full year in business. In its first year of production, aluplast generates sales of EUR 2.5 million. PVC consumption reaches
1,000 tonnes.
1982 | The beginning of a success story
Manfred J. Seitz is head of the "Window Profiles" division at the Elbatainer subsidiary of US-corporation 'Continental Can' based in New York. When the division was outsourced, he seized this once-in-a-lifetime opportunity. Using the management buy-out option, he got together with 27 former colleagues and six extruders to form aluplast GmbH in Ettlingen near Karlsruhe, Germany, in October 1982.