Breathe in the beautiful fresh air
---
Basic Air plus® and REGEL-air®
For an ideal indoor climate
Ventilation systems by aluplast are installed at the top of your window, between the frame and the sash. They create a permanent yet controlled flow of air so that you don't have to do it yourself.
Mould is a thing of the past!
These simple and highly effective systems create a pleasant atmosphere in your home and guarantee stress-free living when it comes to mould.
Your house can be attacked by mould if certain rooms remain permanently damp without a chance to dry out. As well as affecting the beauty of your home, mould can also pose a severe problem to your health, potentially leading to breathing difficulties, allergies and many more issues. 
The automatic Basic Air plus ® and REGEL-air ® systems were developed to solve this problem by controlling the amount of air movement depending on the environmental conditions. As a result, you can breathe hygienic air without wasting lots of energy.
Discrete design that can be integrated into a range of systems
Can also be used as an air vent opening in exhaust air systems
Self-regulating combustion air supply for gas/oil systems and open fireplaces (calculation required)
Installed at the top of the window between the frame and the sash, making it invisible when the window is closed
Ventilation opening can be fitted not only in the frame/sash, but also in the transverse mullions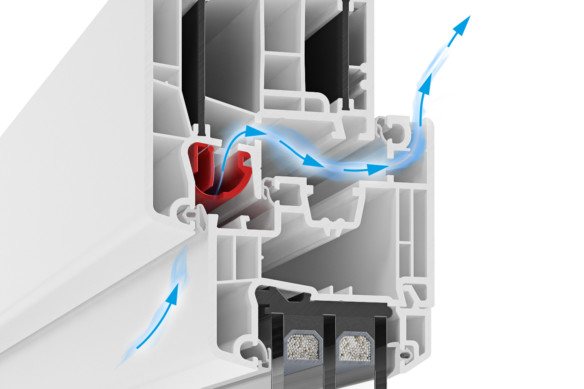 Basic Air plus®
---
High air passage values

From as low as 2 pa wind pressure
Sound insulation verified up to class IV / 42 dB
Driving rain resistance up to class E 750
Ventilation to protect against moisture in accordance with DIN 1946-6 possible
Meets the requirements of the German EnEV (Energy Conservation Regulation)
For sealing systems IDEAL 5000® and IDEAL 8000®, and energeto® 5000 and energeto® 8000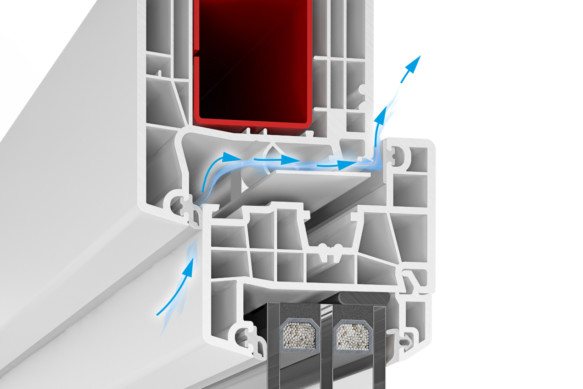 REGEL-air®
---
Consists of one to two individual ventilators, each with a width of 125 mm
High air passage values from pressure differences up to 20 Pa
Automatic lowering control in the air pressure range of 20 - 30 Pa
Sound insulation up to 42 dB (Sound insulation class IV)
Can be fitted quickly and without milling and drilling
Can be fitted easily in windows that are already in place
Can be integrated in the profile series IDEAL 2000®, IDEAL 4000®, IDEAL 5000®, IDEAL 7000® and IDEAL 8000®