Colours & elegant design with aluskin aluminium skins
Smart technology, premium design and plenty of enjoyment for years to come
The elegant appearance of aluminium is a major trend – throughout the entire living area. Refine your windows' look: with aluplast aluminium shells. The trick lies in combining the advantages of the two materials: the excellent thermal insulation properties of PVC windows and the modern look of aluminium. The result of this interplay is a product of the highest technical standards that combines beautiful design with individuality. The aluminium shells can be coated in all RAL colours, leaving no wish unfulfilled.
Free colour selection for fully versatile design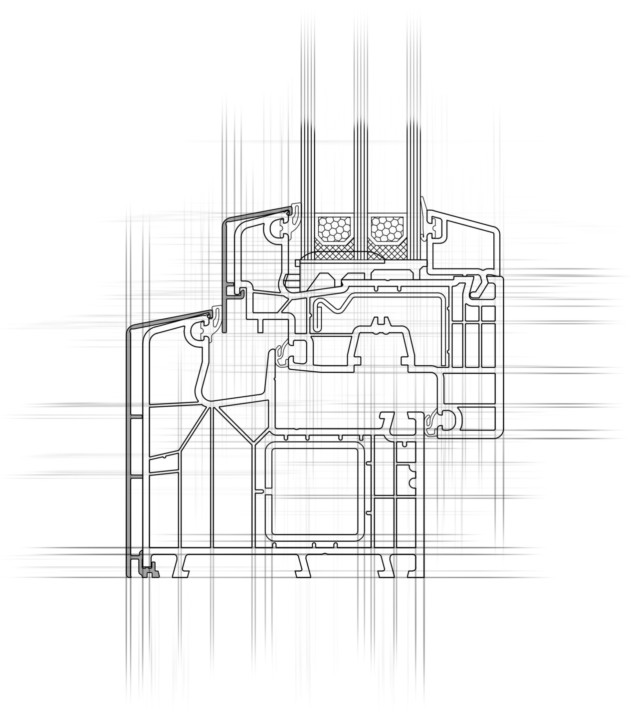 aluskin function
The aluminium system for mass production
By concentrating on aluskin, this new system generates countless benefits: In the normal frame-sash design, you can see just 69 mm of the sash, granting your wish for even more natural light. The 85 mm construction depth including clip-on aluminium shell creates a full seal without any additional processes for the fixed glazing. The weldable gasket is supplied fully extruded. And of course, there is still full freedom when it comes to the finishing technique: aluplast engineers have also designed these sashes with the multifalz structure. Depending on the circumstances needed for installation, a short frame skin can be used, enabling the window sill to be fitted to the frame at the bottom or simply attached to the shutter rail.
Pick your favourite colour
Find the perfect colour with our colour configurator
---